portafilter machine
Grind a little finer than usual 17 g in | 42.5g out | 29 sec. | 92.8°CI 1:2.5 ratio
V60 hand filter
16g | 300g | 2:40 minutes | 93°CI
Only when you have explored your coffee through and through will we tell you which beans it is first:
flavor notes
Cranberry. Cherry. wine gums.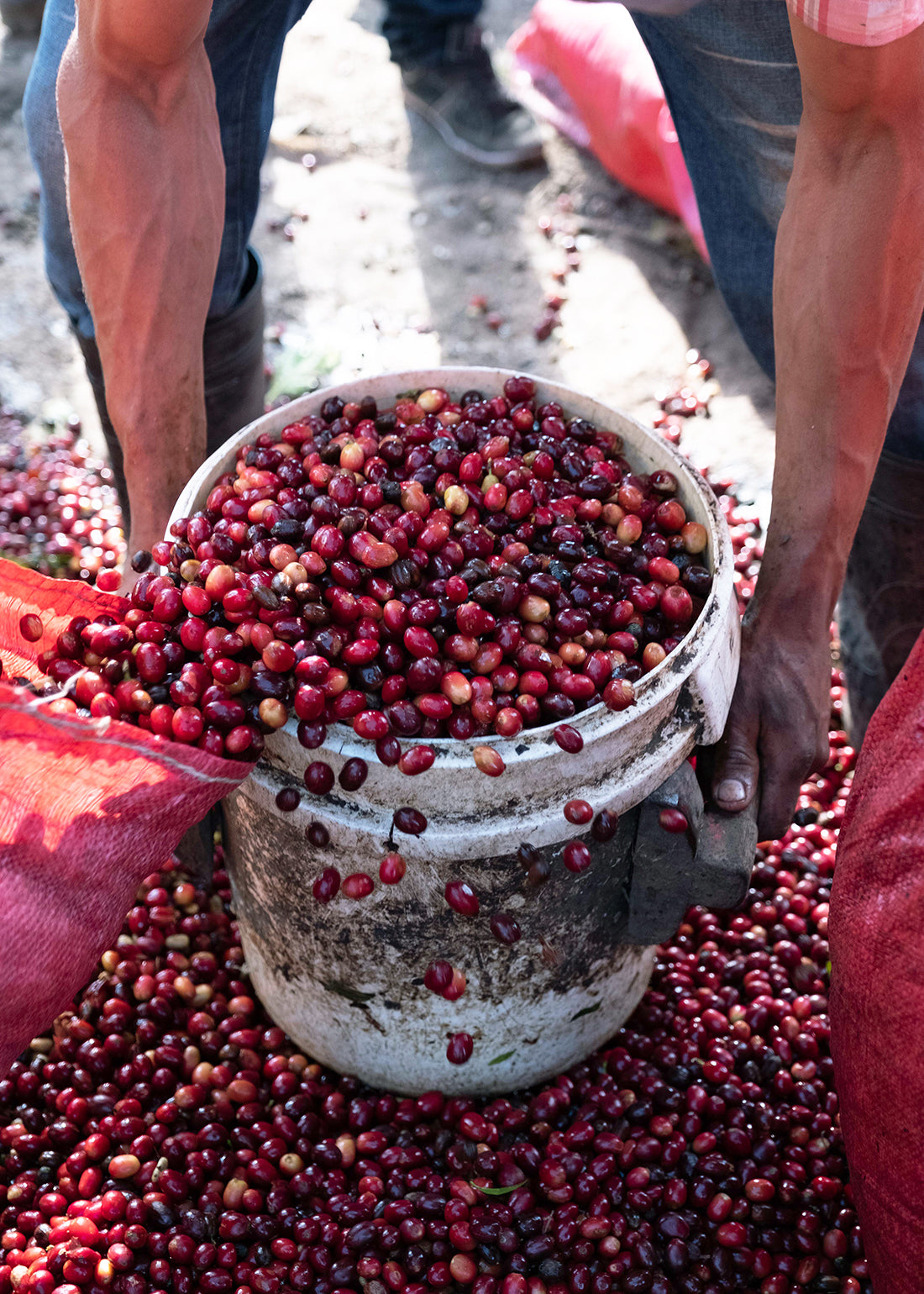 Fine Robusta from Ecuador
Country of origin: Colombia
Region: Quindio
Farm: La Cristalina
Variety: Arabica
Preparation: aerobic natural
Cultivation altitude: 1350 - 1500m
Importer: Columbian Spirit
Cupping Score: 87.5 points
Degree of roasting: light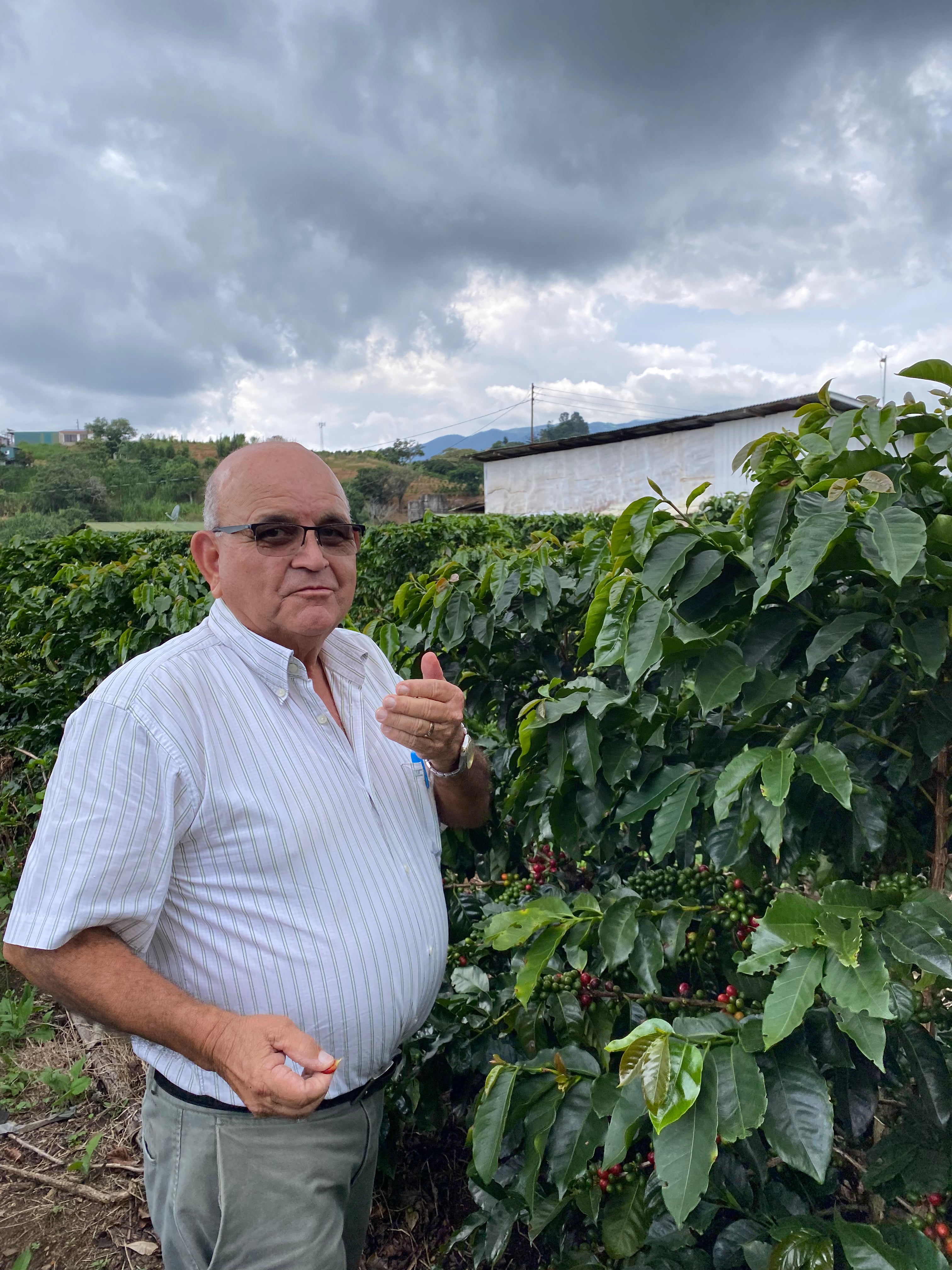 The Farm - La Cristalina
La Cristalina in Quindio, Colombia is at an altitude of 1,350 to 1,500 meters. The ideal location brings optimal weather conditions: in the morning the sunlight warms the ground, during the day it often rains, and at night the temperature drops by more than 8 degrees. These conditions favor slow-growing coffee beans with sweet properties. The coffee of the region impresses with its medium acidity and citrusy taste.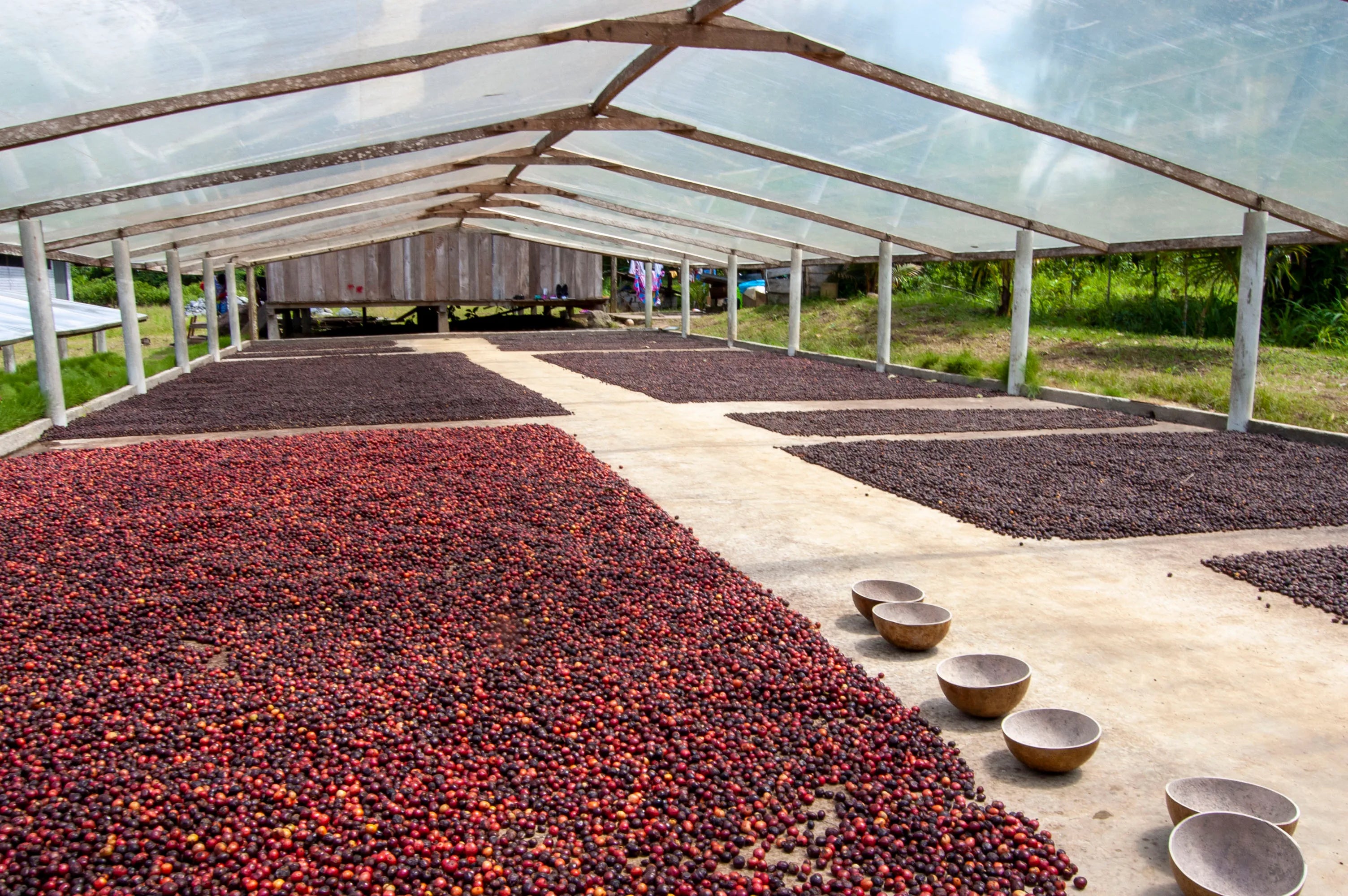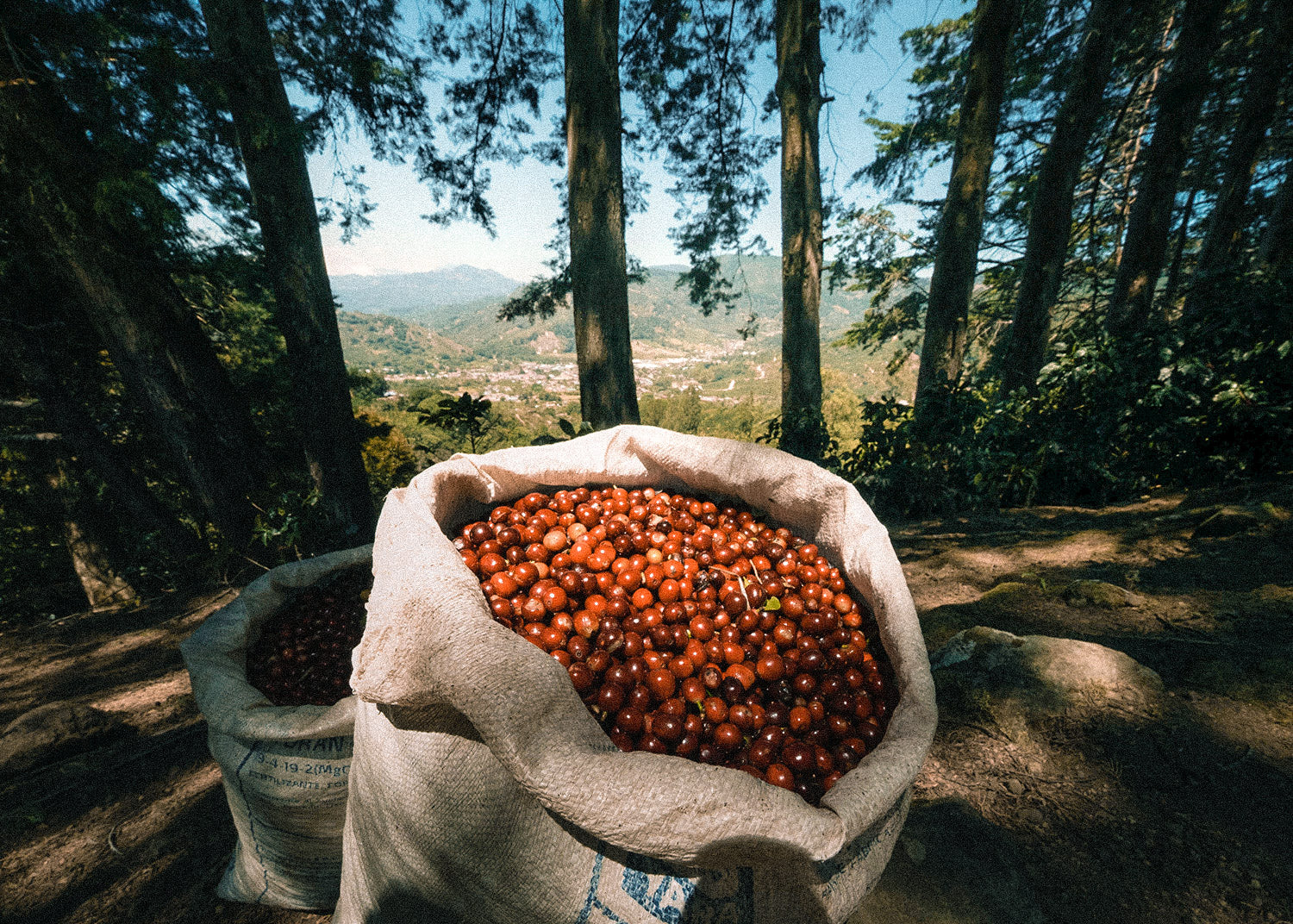 The Farmers
The Grajales siblings
The Grajales brothers have worked closely with the local community for over 50 years. The first owner of this land was Guillermo Grajales, father of Alberto and German. Raised here with his family, he moved to the city and pursued a career with the Colombian Coffee Association. He worked for 35 years, then retired and continued to work on his coffee plantation.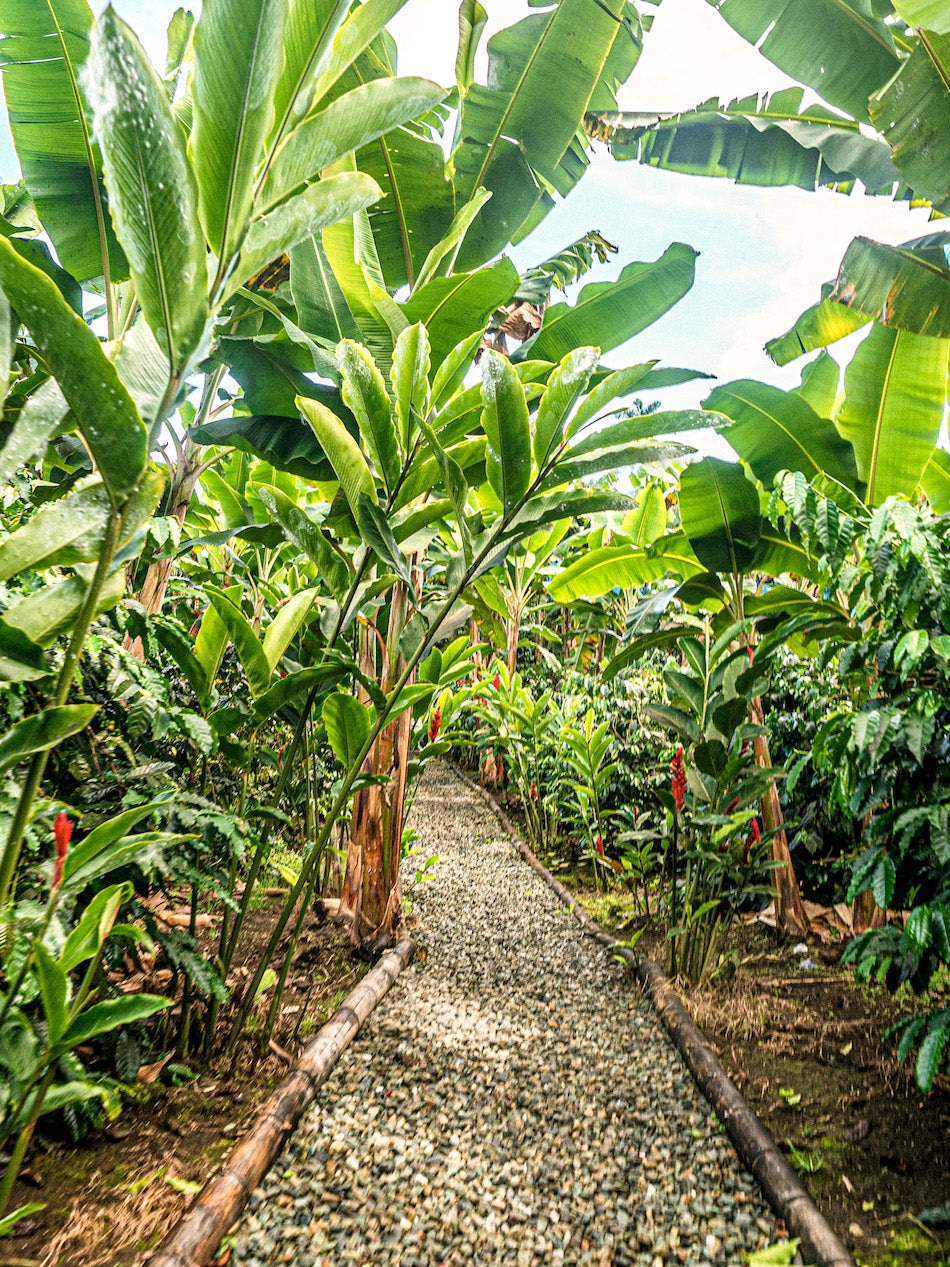 sustainability
Two fountains spring up on the farm, providing a steady flow of water. This flow of water not only benefits the farm and coffee plants, but also the local community. We are aware of the great responsibility to protect these wells and the nature around the farm. More than 20 species of birds and over 10 different fruit trees can be found here.
Did you like this coffee?