V60 hand filter
18g | 250g | 2:00 mins | 91°C
portafilter machine
18g in | 38g out | 22 sec. | 93°C
Only when you have explored your coffee through and through will we tell you which beans it is: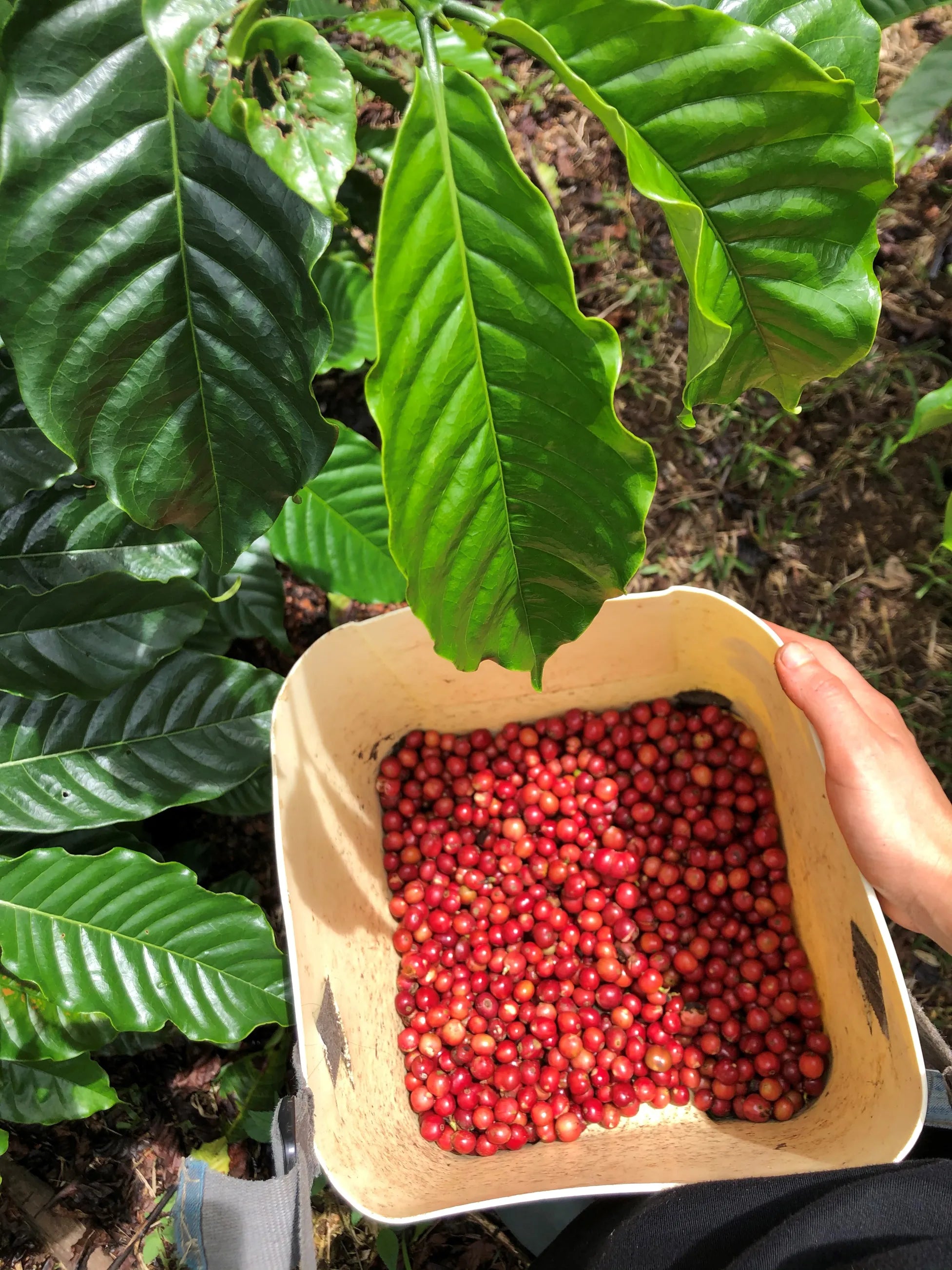 Chakra Warmi
Fine Robusta from Ecuador

Country of origin: Ecuador
Cooperative: Women's Association Chakra Warmi
Variety: Canephora (Robusta)
Variety: Napo Payamino
Preparation: Natural anaerobic
Cultivation height: 350-500 m
Importer: in: Latitude 0°
Cupping Score: 83 points
Degree of roasting: light
aromatic notes
Popcorn. White nougat. Earl Grey.
"Strong women working the Chakra together"
A Fine Robusta to change your mind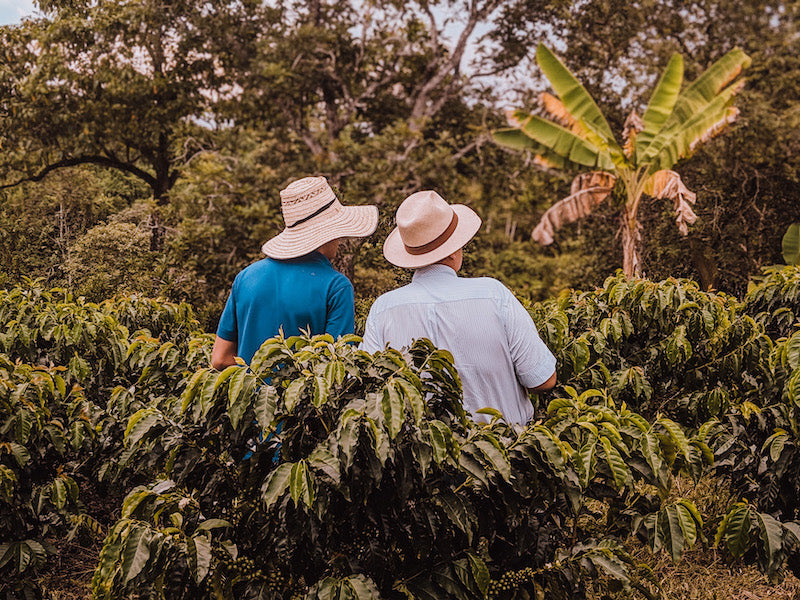 "Many people think that Robusta is cheap because these coffee trees don't require care. Indeed, Robusta trees are more resistant to pests or climate changes, nevertheless, coffee trees do need special care for them to provide high quality coffee beans. Additionally, the standards for the harvest and post-harvest processes are the same as for the Arabica Coffee."

- Giomar of Latitude 0°
Sebastian explains
Roast Robusta

"Since a Robusta has a lower variety of aromas due to its DNA, we want to emphasize this and not add any roasted aromas or bitter substances. That's why we roast this Robusta very lightly. Since the Robusta bean is harder than the Arabica bean, I need almost 10 minutes for a light roast here , with an Arabica we are at 8-9 minutes. This is because the Robusta...
Did you like this coffee?